See what Magnet® can do for your organization!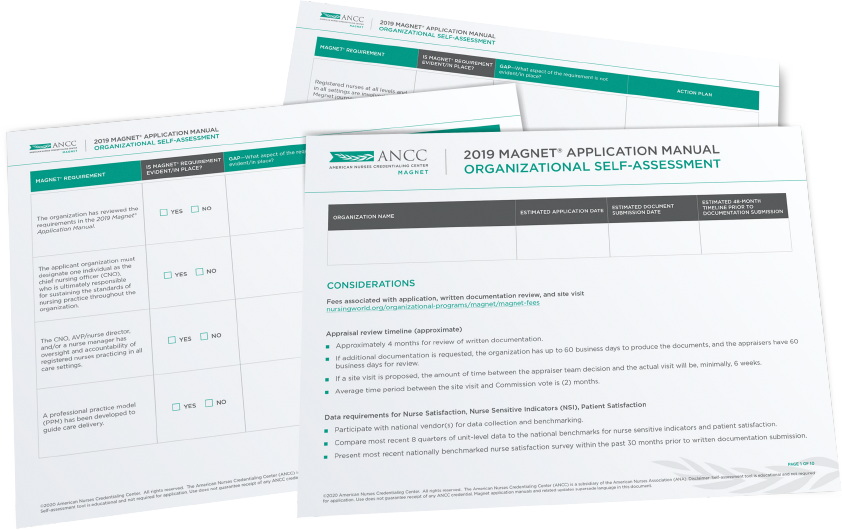 Get started with a FREE organizational self-assessment.
The Magnet Organizational Self-Assessment tool breaks down each of the components' fundamental concepts and assists in guiding the structure of the culture that promotes and supports Magnet.
Take the first step in creating and sustaining a culture of excellence by conducting this free self-assessment and gap analysis of your organization's framework.